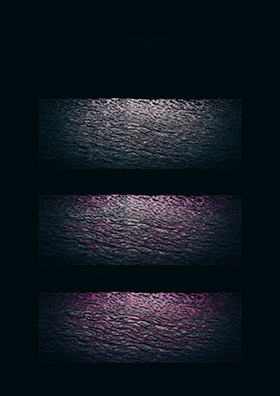 "Ambient Weaving" exhibition 17 April to 18 July 2021
Hosoo Co., Ltd. is pleased to announce that Hosoo Gallery will hold the Ambient Weaving exhibition from April 17th to July 18th 2021.
This exhibition will showcase several research prototypes, which include color changes in the textile affected by external temperatures to textiles that harden under ultraviolet light. In addition to the aim of innovative design, this collaborative research project has recently accelerated the revolution of textile function- ality. The challenge was to find compatibility between function and design of textiles, when developing design possibilities using new functions.