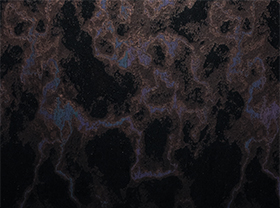 Hosoo Gallery is pleased to announce the exhibition Ambient Weaving II.
Since 2020, Hosoo Co., Ltd. has been working with the Yasuaki Kakehi Laboratory of the University of Tokyo and ZOZO NEXT, Inc. to develop new textiles that are both functional and beautiful, combining traditional craftsmanship and cutting-edge technology.
The Hosoo Gallery presented the results of their research in 2021 with the exhibition Ambient Weaving. The present exhibition will showcase the developments of the same collaboration, continued over the subsequent two years. The textiles on display make visible the phenomena that occur between humans and their environment including colors and light, perceivable only under specific environmental conditions.